About SPERA
SPERA's beginnings go back to two informal scientific workshops held in Australia in 1985 (in Sydney) and 1990 (in Adelaide). The idea of an Association was initially raised at the Adelaide workshop. A special meeting was held in Tahiti in 1991, at which the constitution of SPERA was drafted, and the organisation was subsequently registered in South Australia. Since then, workshops and conferences have been held in New Zealand, Australia, New Caledonia, Chile and Indonesia.
The primary objective of SPERA is 'to encourage and facilitate communication among scientists working in the South Pacific region in the field of environmental radioactivity, which involves the study of the occurrence, behaviour and impact of radioactive species present in the environment due either to natural processes or resulting from human activities'.
SPERA is strictly scientific and apolitical in nature, and membership is open to all professional scientists involved in any aspect of environmental radioactivity study. Although primarily concerned with activities within the South Pacific region, membership is not restricted to the region.
In particular, SPERA encourages members and prospective members to attend various events and endeavors to provide as much support as possible to enable this.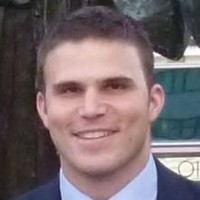 Michael Lechermann
President
Emma Barnes
Vice President
Michaela Froehlich
Secretary
Sangeeth Thiruvoth
Committee Member
Andrew Pearson
Committee Member